UTSA Libraries Collection Provides Insight into the South Texas LGBTQ Community | UTSA today | UTSA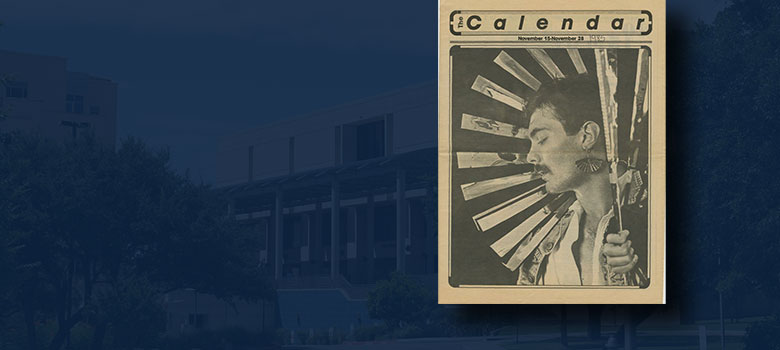 UTSA Libraries Collection Provides Insight into the South Texas LGBTQ Community | UTSA today | UTSA
UTSA's LGBTQ collection is available and accessible to students, faculty, researchers, and the community at large. These materials illuminate the many ways of living, working and being on the spectrum of gender and sexuality.
"The strength of this collection is its rich array of primary resources that provide an important look into the history of the LGBTQ community in San Antonio," Amy rushes, said the assistant vice-rector for special collections. "This community has traditionally been underrepresented in historical records and our goal is to ensure that it is documented, preserved and made accessible."
LGBTQ+ History Month was founded in 1994 by a Missouri high school teacher to recognize and commemorate the contributions of the LGBTQ+ community to cultural evolution.
As part of their work to highlight books, articles, artwork and other projects that celebrate the LGBTQ+ community, UTSA's Special Collections staff participate in special events and have hosted numerous community exhibits that highlight UTSA's LGBTQ collection. One of the most notable examples of this work is the TransAmerica/n exhibition which the McNay Art Museum hosted in 2019. The event brought together local and regional artists and exhibitions of world-renowned works, such as those of Andy Warhol.
"During this exhibit, Special Collections had the opportunity to host a gallery exhibit filled with materials from our LGBTQ collections," Gohlke said. "Our exhibition focused on those who represented transgender lives, stories and expressions.
Among the collections donated to the Special Collections of the LGBTQ+ community:
Linda and Cynthia Phillips' articles: Linda and Cynthia Phillips were a very prominent couple within the Central and South Texas transgender community. They created the San Antonio chapter of the Boulton and Park Society. Most of the collection has been digitized and can be viewed online via the Guide to Linda and Cynthia Phillips' articles. Materials are also available through the Digital Transgender Archive (DTA)

LGBTQ Publications: Materials in the collection include queer publications from San Antonio and South Texas and cover the decades from the 1970s to the early 2000s. Donations for this collection came from Brake gene, ancient gene to the Happy Foundation and Switzerland. Many articles are digitized and available online on UTSA's special collections LGBTQ Publications Digital Portal.

Lollie Johnson's papers: Lollie Johnson was a successful local entrepreneur and activist who owned nine bars serving the LGBTQ community from the 1970s to the 1990s. The collection is rich in photographs that chronicle life in lesbian and gay bars over three decades. For more information, see the online guide, The Lollie Johnson Papers.